I must admit I had never heard of Veriforce Tactical until recently attending the Outdoor News America Gun Writers Conference in Grapevine, Texas. According to company CEO JD Lemon, he founded Veriforce Tactical in 2003 which is based in Scottsdale, Arizona. "We started off a tactical accessory company with optic and mounts, but later transformed into your best source for AR15 uppers and parts to build your own" according to Lemon. Describing Veriforce Tactical as a boutique company for your AR15 build, Lemon says our goal is, "your rifle, your way" as he describes their philosophy.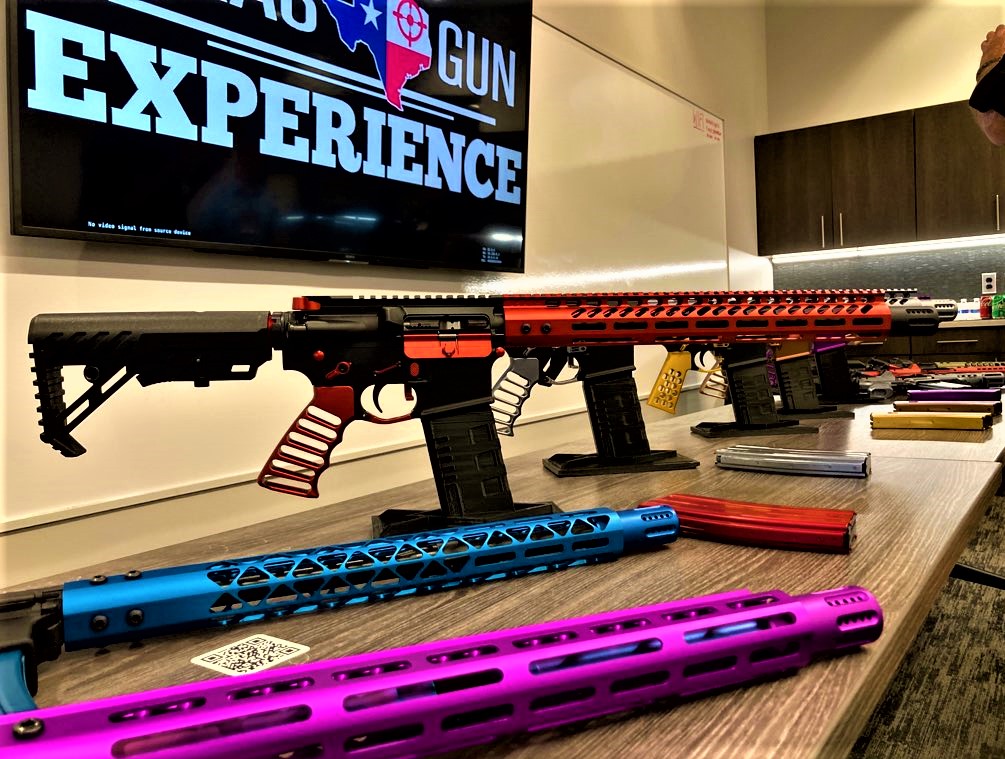 What makes Veriforce Tactical unique you may ask? In a word, color. YES, we make a lot of our parts, either in house or subbed out to a local machine shop here in Arizona. But it is the colors offered for AR15 upper receivers and parts to really make your next build unique according to Lemon. A quick count of colors offered on the company website showed about two dozen different colors offered. These colors options apply to all parts for your AR including the magazines. Most popular color choices on the civilian side of the market are: purple (never would have guessed), OD green, gray, and red, in that order. The color anodized finishes they offer are more durable than your everyday Cerakote.
Additionally, the company offers an extensive line of AR15 parts and accessories as well as all calibers of AR15 uppers such as 5.56/.223, 6.5 Grendel uppers, 9mm uppers, and 300 Blackout uppers, and 224 Valkyrie. They also have the larger caliber AR15 uppers as well. The DPMS style AR 308 uppers and the AR 6.5 Creedmoor uppers, and a large supply of BCGs, AR pistol grips, gas tubes, gas blocks, muzzle devices, and AR15 upper and lower parts.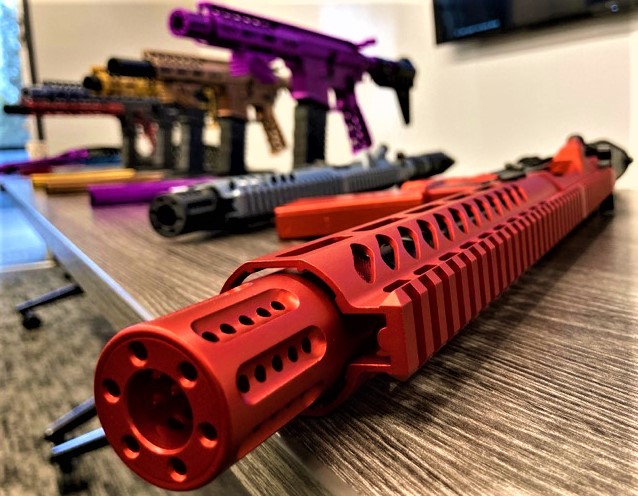 To put it perspective, company Director of Law Enforcement and Commercial Sales, Brian Kovacs stated "in all we offer about 18,000 different parts, color combinations, and options for your AR15 platform". We strive to have the best AR15 parts and AR15 upper receivers at the best price. Everything we use is 100% USA Made. Almost everything we carry is locally sourced and manufacture right here in Arizona. Average price for a custom AR is $1250 to $1350 according to Kovacs.
Looking to custom build your next AR? Don't hesitate to check out Veriforce at veriforcetactical.com
ABOUT THE AUTHOR
TERRY NELSON – is a 30-year veteran of law enforcement with police and sheriff agencies, including SWAT and sniper roles, and has served as a state game warden. Nelson also served seven years with New Mexico State Guard. A lifelong hunter, guide, tracker and firearms enthusiast, Terry is sought for training in multiple disciplines by both civilian and police-serving agencies and companies. Nelson also holds a Basic Tac Med instructor certification from Federal Law Enforcement Training Center.