One company that I have always been overly impressed with is Olight. Each time they submit a product to us to evaluate, they seem to continue to raise the bar each time. Yes, there a lot of flashlight manufacturers out on the market today, but there are very very few that pay close attention to detail and performance like the folks over at Olight.
Recently, they expanded their tactical line and introduced the Warrior 3! It does not take very long to determine that this light is one of the best lights on the market. The feel of this light in your hand is solid and rugged. The extra long battery life and defined outer core almost insure this flashlight will survive in any condition throw at it. The product arrives neatly packaged and, opening the Warrior 3 is literally as much fun as landing a new iPhone. When I say no detail is overlooked, I mean it.
Coming in at 2300 max lumen, the Warrior 3 can light up a field with ease. However, one of the main features of the Warrior 3 is its ability to dim down and be adjusted to the situation at hand. Flashlight management, especially in a tactical situation is crucial and can sometimes mean the difference in life or death.
So lets take a look at some of the detailed specification of the Olight Warrior 3.
● New LED, Upgraded Output: Its cool white LED, paired with the TIR optic lens, delivers up to 2,300-lumen high output to reach far into the darkness to light up any environment.
● Long Runtime Tactical Flashlight: Features up to 55-day runtime making this the perfect tactical light for hiking, camping, self-defense, and law enforcement with its exceptional performance!
● Visualized indicator interface: 4-level battery and brightness level indicators around the side switch to get a real-time lumen and battery level reminder at a glance,
● Upgraded & Multi-Functional Tail Switch: The tail-cap is compatible with our new dual-button magnetic remote switch for professional users to control it as a WML, and the tail-switch features a dual pressure design allowing to access Turbo or Strobe with a single press.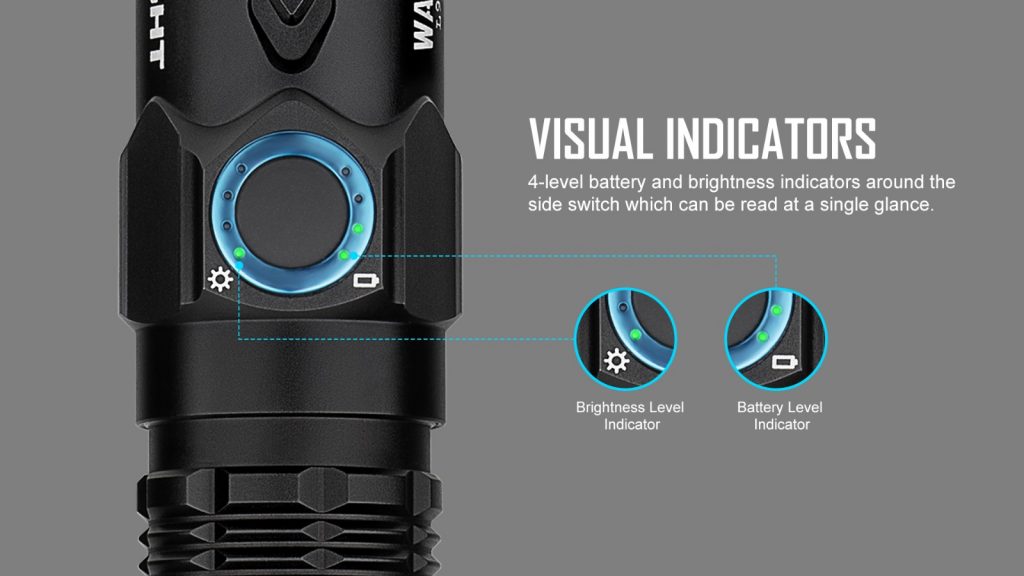 Available in three color options, black, desert camo and orange makes the Olight Warrior 3 perfect for just about any application.
To find out more information on the Warrior 3 from Olight, or to purchase online visit: www.olightstore.com